The Friends of the Ridgeway Charity
The Friends of The Ridgeway is a registered charity (No 1107926). Its objects are "the preservation, for the benefit of the public and in the interests of social welfare, of all the natural aspects and features of the ancient Ridgeway track-ways along the chalk downs of Southern England, including The Ridgeway National Trail and any extension thereof, and of their associated features, monuments and access paths; and the provision of recreational and educational facilities and events relating thereto."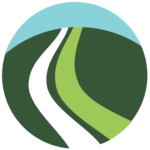 Our Mission
The Friends of The Ridgeway – is an association committed to
preserving The Ridgeway as a special environment,
enabling quiet enjoyment of its landscape, wildlife and special features,
promoting greater awareness of its value to the whole community.
The Ridgeway – is a network of braided tracks and greenways, thought to be an ancient trade route, perhaps our oldest road, along the northern edge of the chalk escarpment across England between the Dorset coast and the Wash.  The central section of 85 miles, between Avebury and the Ivinghoe Beacon hill-fort near Dunstable, has been a National Trail since 1972.
Our Objectives are
To ensure the preservation and proper maintenance of The Ridgeway path as a high quality route for walkers and other legal users and as a prime recreational facility for the local communities and the public;
To promote increased awareness and quiet enjoyment of The Ridgeway, and the monuments, environment and landscape along its length, for recreation by foot, horseback and bicycle, with due respect for others and for the environment;
To advocate the improvement when necessary of the access routes, facilities and services available to visitors and other users of The Ridgeway, and for the economic benefit of local communities;
To oppose any intrusive and inappropriate developments in the vicinity of the ancient Ridgeway path, or other activities spoiling users' enjoyment;
To engage with anyone sharing our appreciation of The Ridgeway and its environs, its ecology, history and scenery, as an important part of our heritage, and as an inspiration for art and literature.
Our Aspiration is …
To re-create the Ancient Ridgeway complex of braided tracks along the northern edge of the chalk between Lyme Regis on the south coast of Dorset and Holme-next- the-Sea on the Wash in Norfolk, by joining up the Wessex Ridgeway in Dorset, the Salisbury Way, the Great Stones Way, the Ridgeway National Trail, the Icknield Way Path, and the Peddars Way.