The Friends of The Ridgeway concern themselves with the whole length of the Ancient Ridgeway track-ways along the chalk downs of Southern England, from Norfolk to Dorset, and their natural aspects and features.  Much of the central section of  this ancient track is now The Ridgeway National Trail, 85 miles long, opened in 1973.   Starting at Overton Hill, near Avebury in Wiltshire, the path ends at Ivinghoe Beacon in Buckinghamshire.  It is linked to the east coast by the Icknield Way (105m) and Peddars Way (94 m); and to the south coast by the Wessex Ridgeway  (136m). Like The Ridgeway, The Peddars Way is a National Trail, but the Icknield Way and the Wessex Ridgeway have not yet been adopted by the Countryside Agency.
Click here to see more details on the proposed Great Stones Way project.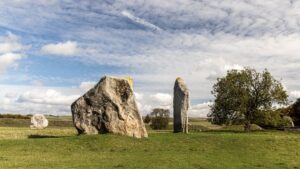 Review of "A Parish Landscape" by the Fyfield, Lockeridge and West Overton Landscape Group.The booklet is excellent value at £4, and copies may be purchased through the parish web-site, www.FWOparish.org.uk or from Liz Neild : elizabethwneild at btinternet.com.gs.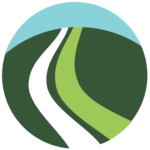 The National Trails Office is the semi-detached  civil service department that is responsible for The Ridgeway. It organises the Ridgeway Volunteers who undertake practical work on the Trail.
Its web address is www.nationaltrail.co.uk
E-mail to [email protected]
See the section on The Ridgeway in the National Trails site for many details about the Trail.
The Ridgeway National Trail begins (or ends) at Overton Hill near Avebury, in the North Wessex Downs Area of Outstanding Natural Beauty. This area of protected landscape covers 1,730 sq km (668 sq miles), a broad arc including east Wiltshire, southern Oxfordshire, west Berkshire and north Hampshire. It was designated in 1972 to conserve and enhance the special qualities of one of the largest tracts of chalk downland in southern England which is least affected by development.
The North Wessex Downs AONB Council of Partners, of which the Friends of the Ridgeway is a member, collaborate to promote sustainable development and enjoyment of the area.  The AONB office is in Hungerford. For more information visit www.northwessexdowns.org.uk or call the office: 01488 685440.
You may also find the Vale & Downland Museum in Wantage interesting.
See also our Users' Guide for tips on accommodation, available guides etc.