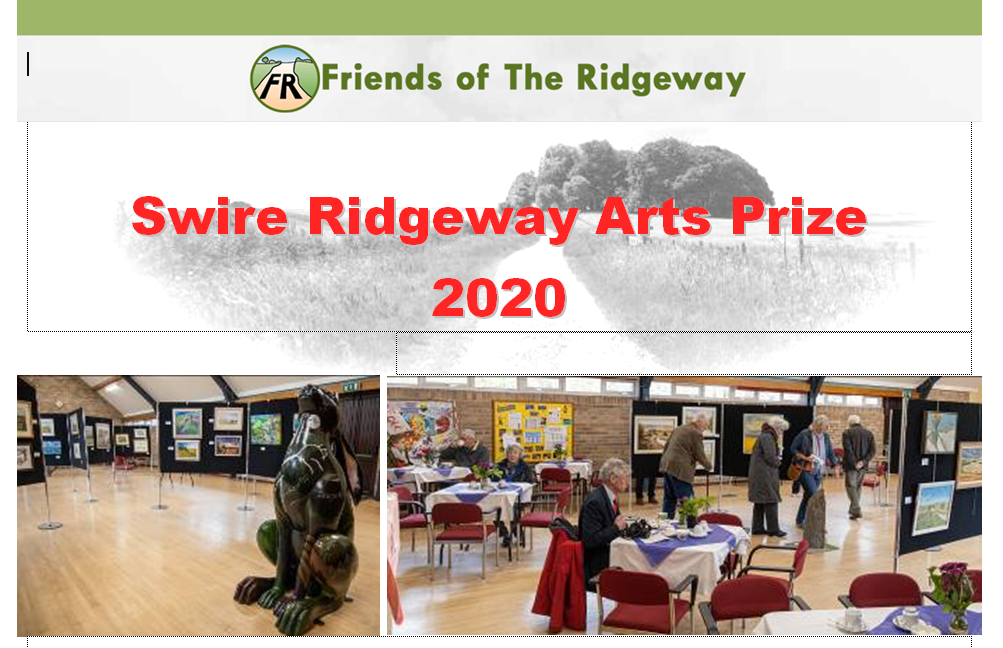 The Friends of the Ridgeway were delighted to announce that the Swire Ridgeway Arts Prize would again be held in April 2020.
The aim of the competition is to bring The Ridgeway to life not only as a long-distance trail but as an artistic inspiration, and to show The Ridgeway, its history and environs, in all their aspects throughout all seasons. The theme of the competition is 'Spirit of the Ridgeway'. 
Exhibitions of works submitted for the competition were planned in both Uffington and Monks Risborough. Regrettably, given the circumstances and Government recommendations with regard to the Coronavirus, we concluded that the Swire Ridgeway Arts Prize and associated exhibition on 18 and 19 April 2020 in Uffington plus the additional exhibition in Monks Risborough on 25 and 26 April 2020 cannot go ahead as planned.  A significant number of entries were received for the competition and if at all possible we would like there to be some form of virtual exhibition on the website.
It is most disappointing to have to cancel the Swire Ridgeway Arts Prize for 2020.
A Flyer for the competition is linked here.
The Competition rules are linked here.
The Entry form is linked here.