The National Trail Guide, The Ridgeway, by Neil Curtis, available from bookshops, contains useful maps.
This guide may be supplemented with Ordnance Survey Landrangers 165, 173, 174, 175, or the waterproof map of the entire trail published by Harvey's.
The Ridgeway itself is waymarked to a high standard. For excursions off the line of the Trail, the OS Explorer 1:25,000 maps are  recommended.
Click here to see interactive maps combined with satellite imagery — using Google maps.
Western Section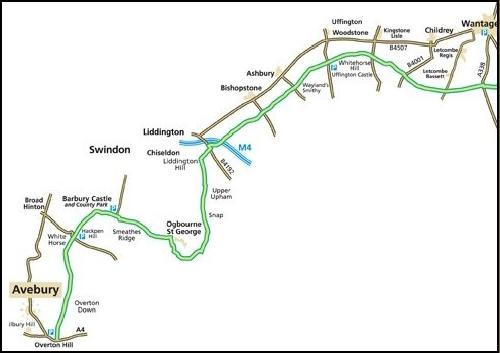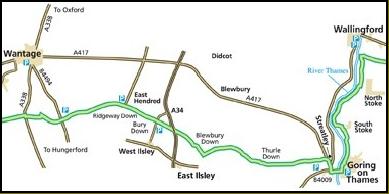 Eastern Section